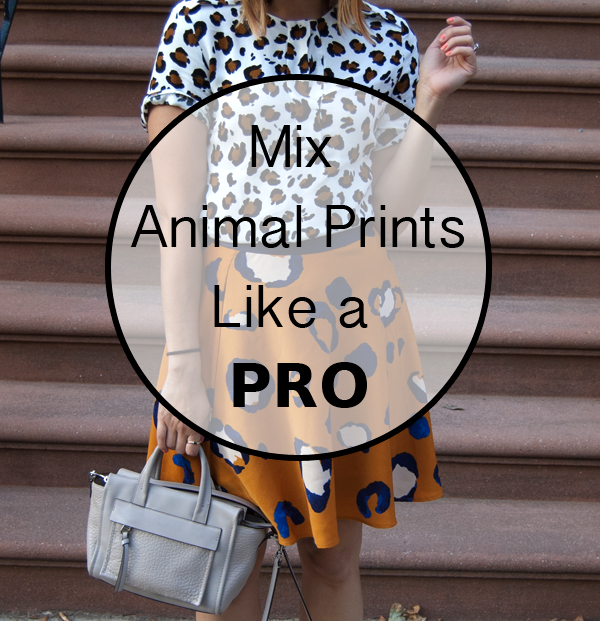 The idea alone of mixing animal prints can freak people out, but really mixing animal prints is just like mixing and matching other prints. The trick is to find mis-matched animal prints. If you do a smaller print top mix it with a bigger print bottom. Also mix prints that aren't the same color. This helps the actual clashing of prints, it notes that there is a mix-and-match. If you pick something too close in color and size it will look off and the mixing won't actually be tied together. We always want to purposely mis-match.
How I Wore the Look: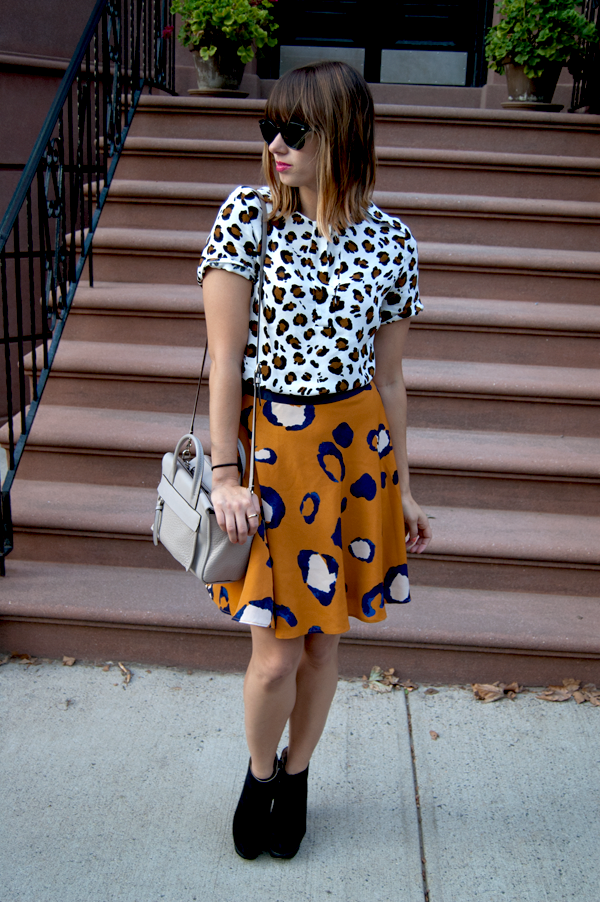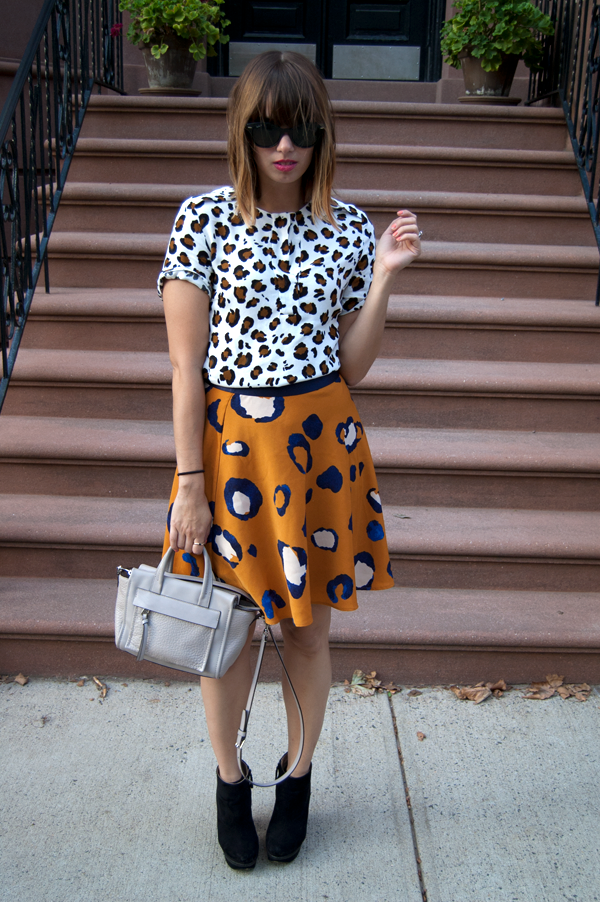 Shirt: Zara | Skirt: 3.1 Philip Lim X Target | Boots: Zara | Bag: Coach | Sunglasses: Raybans
pictures taken by Brian Cavanaugh
I wore this mix-and-match print on the 2 Day of NYFW this season and got lots of compliments on it. Although, for fashion week I wore it with my nude tie up sandals and Alexander Wang bag, this time I threw on my black booties and my small Coach bag. Neutrals accessories are a must for any mix print look. This was a fun look to pull off for work and for fashion events afterwards...and obliviously again for just work with different shoes and bag.
Sometimes we take fashion to seriously and we just need to remember fashion should be fun! Experiment with your clothes. Sometimes we have stuff in our closet that never end up pairing up and sometimes when we do it ends up being magical.
Would you mix and match animal prints?