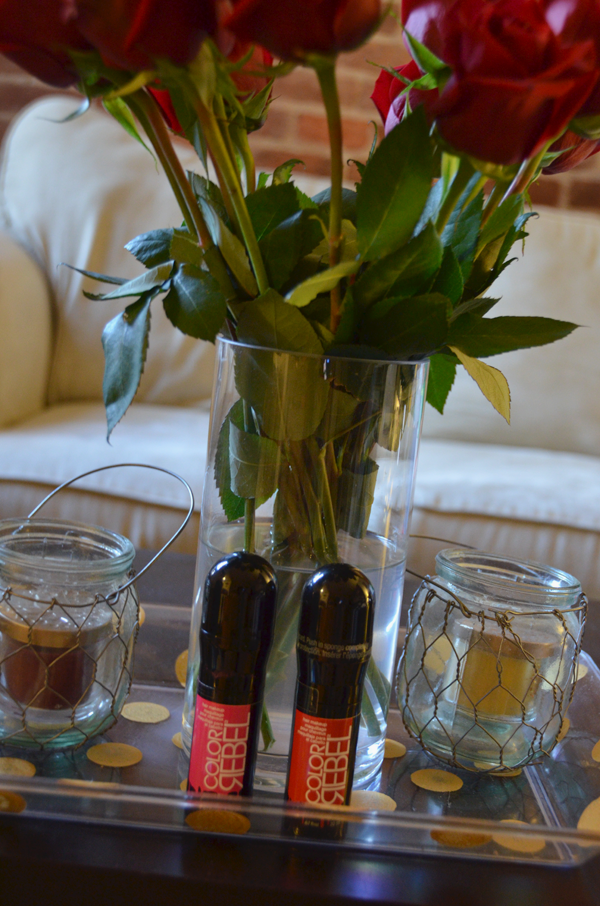 When the opportunity came to get a first hand try of Redken's new temporary hair coloring I jumped on the opportunity! I've been feeling blue that the pink streaks I dyed back in July didn't hold so seeing this gave me hope that it would fill that pink void that I've been feeling. The Redken Color Rebel comes in 5 different colors:
Red-y to Rock: True red,
Rebel Without a Coral: Punchy coral,
Punked Up Pink: Fuchsia pink,
Purple Riot: Bright purple, and
Gilty as Charged: Gold Shimmer. These temporary colors are perfectly bold and actually easy to use. When I was in high school I used so many different types of temporary hair colors, so trust me when I say that these were a snap to use. I love that you can easily create different looks, you can do subtle streaks or go bold and mix different colors.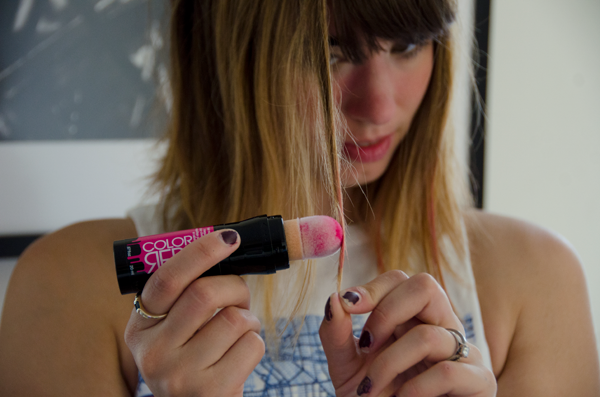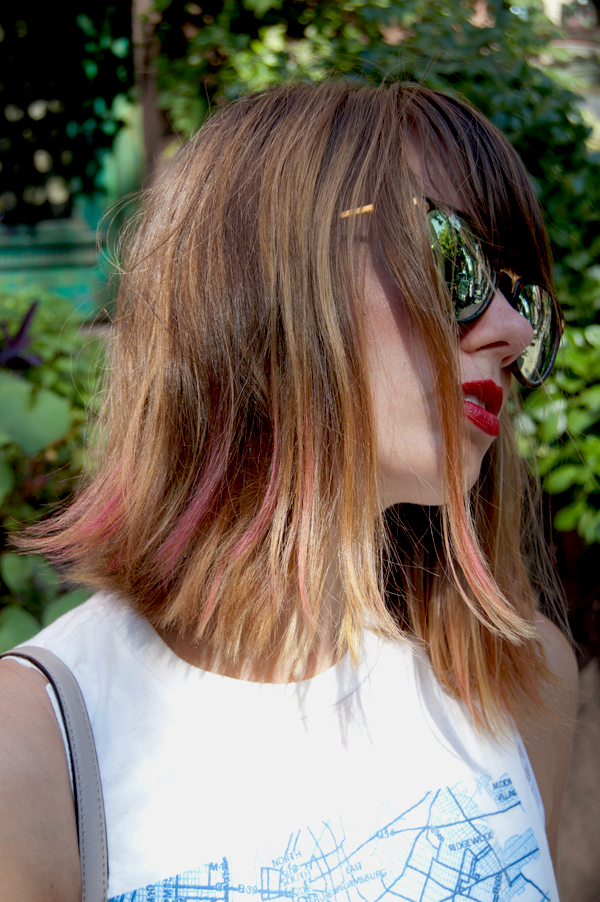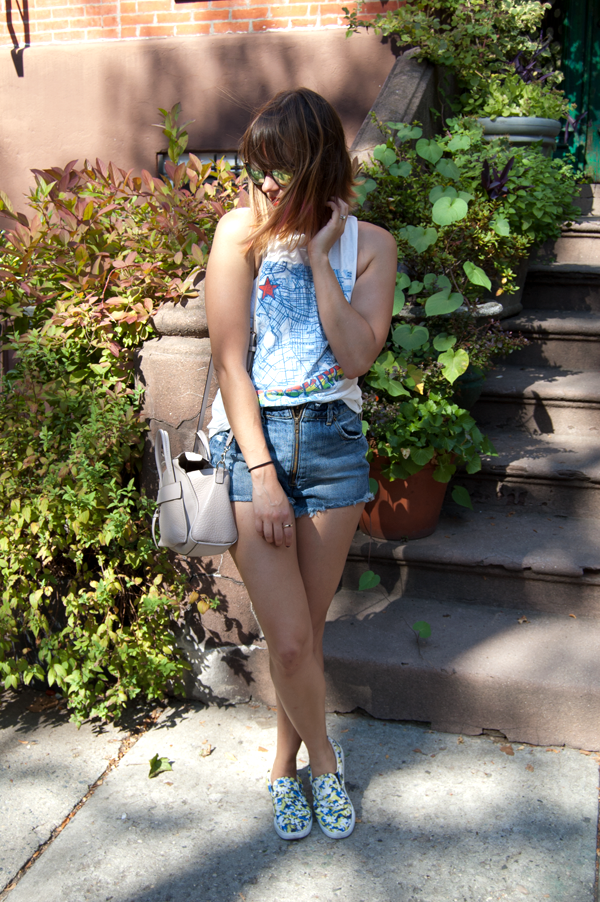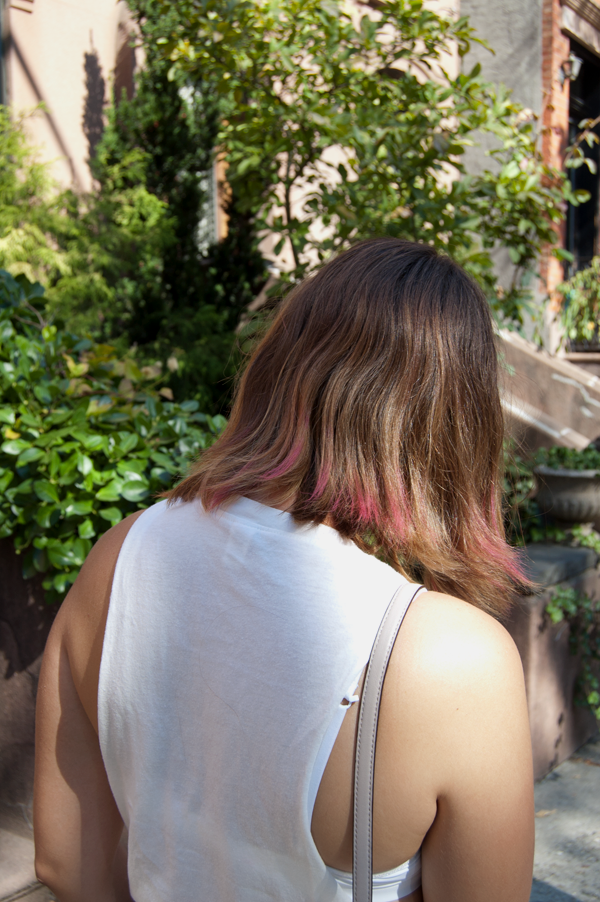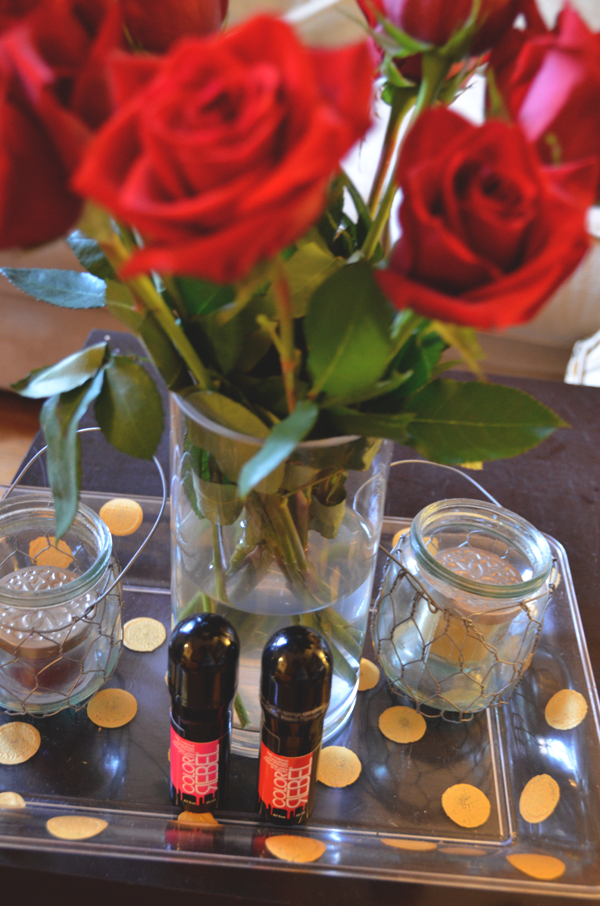 1. Remove cap and the plug applicator. Replace plug applicator with the sponge top.
2. S

hake well and twist the cap in the direction of the arrows until the tip is saturated.




3. Apply Color Rebel to clean or day-after hair by gently pulling sections taut and applying in a smooth sweeping motion. Start with a light layer – you can always add more to build color intensity.
4. Brush in.


5. Simply let hair air dry or blowdry for faster results. Keep combing or brushing to a minimum after applying as this will break up the color pigments.
How to Remove?
Color Rebel washes out after two shampoos, but if you want to remove instantly, you can do so in two easy ways. Simply wash hair with Redken Hair Cleansing Cream or apply a drop of Redken Diamond Oil Shatterproof Shine or All Soft Argan-6 Multicare Oil to the area where you would like to remove the color and rub the hair between your fingers until the color pigment dissolves.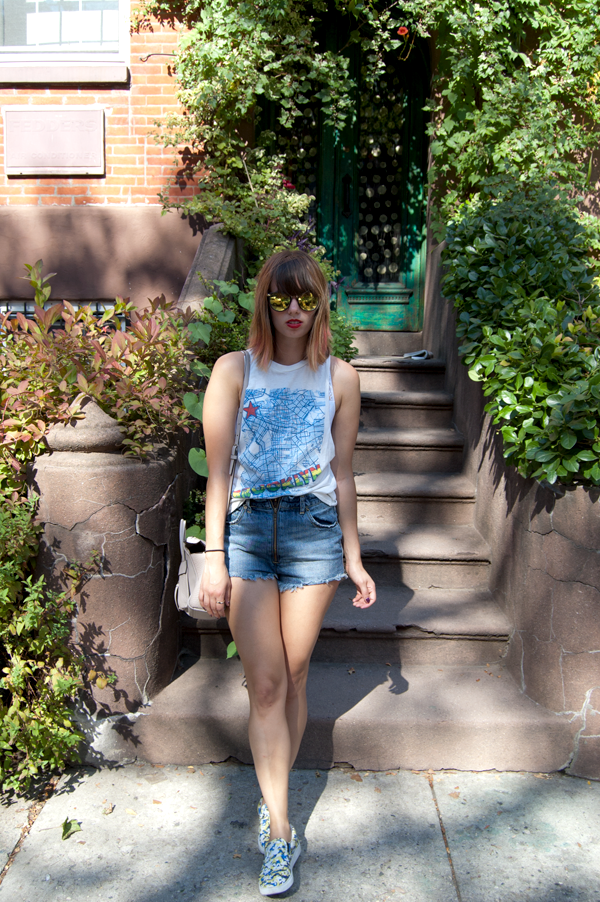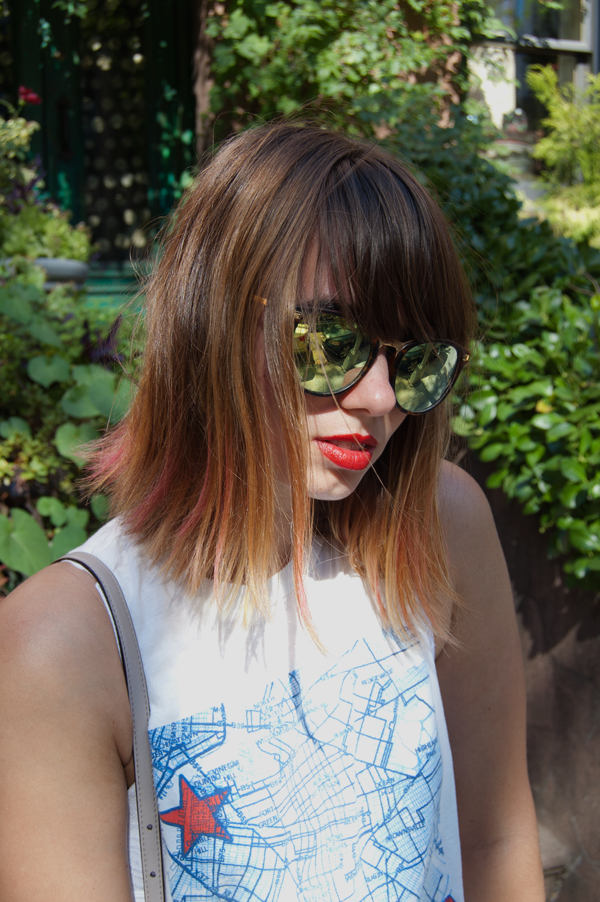 Shirt: Urban Outfitters | Shorts: Urban Outfitters | Sneakers: Peter Pilotto for Target | Bag: Coach | Sunglasses: Aldo | Color Rebel c/o Redken
Since summer made a repeat this weekend I took this as an opportunity to punk up my hair again and do my subtle hints of pink.
I love that this is a fun easy temporary way to have fun with your hair. Especially since I'm not a teenager anymore and have to be mindful of my job.
Maybe over a long weekend I'll try to do it with all of my tips pink.
You will be able to find Redken Color Rebel in-stores in October! Just in time for Halloween!! Would try Redken Color Rebel?
**Powered by BrandBacker**