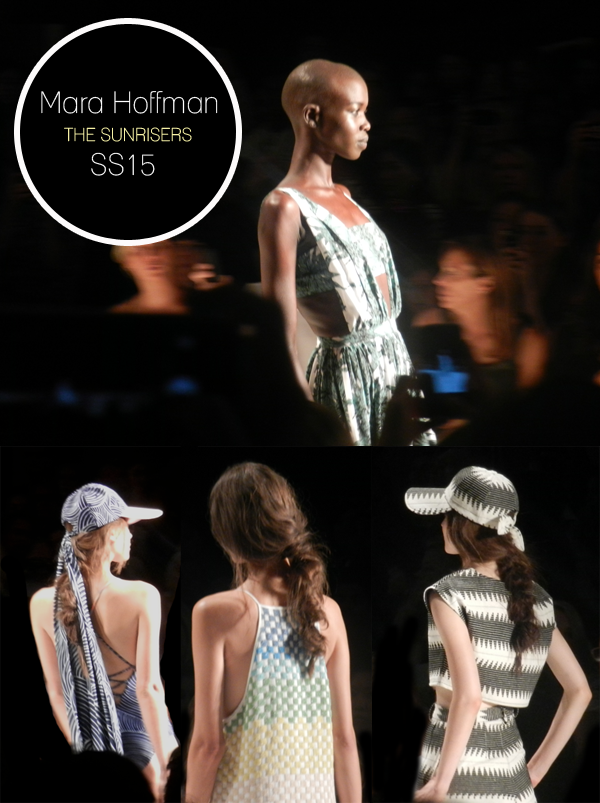 pictures taken by me. see more here.
On a hot and humid Saturday afternoon Mara Hoffman debuted her light and airy Spring 2015 collection appropriately named "The Sunrirsers." This Spring Hoffman found inspiration in everything that is light, and it truly was. Her fist piece sent down the run was a white linen button down with a pair of white cut-off culottes, white brim baseball cap and white shoes. Though Hoffman went for a brighter collection and cut down on her usual tribal prints she kept to her cool boho style, flowy dresses, crop tops, and wide leg pants. The make-up matched the style with a nude face and messy beachy braids.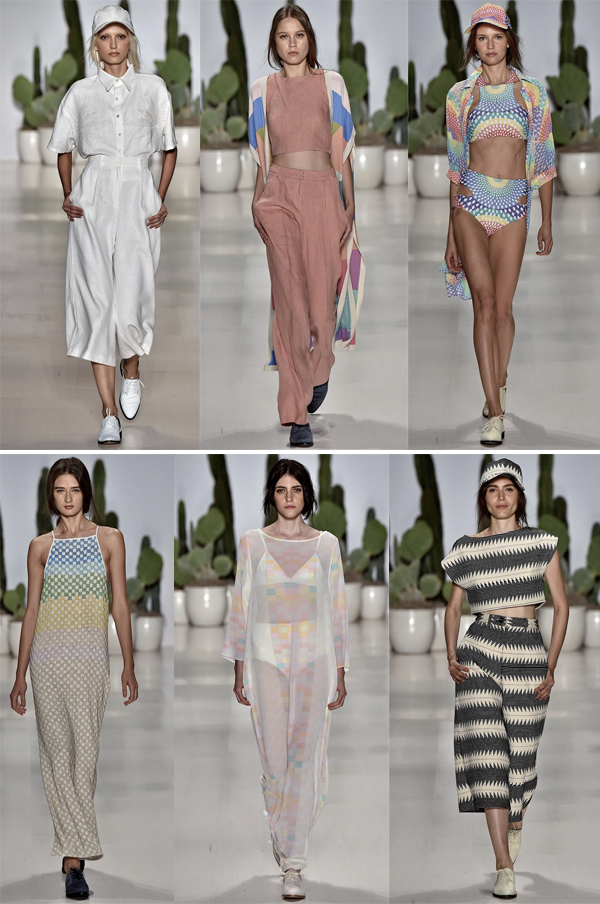 Once again the show was packed and it was hard for me to see the the clothes in its entirety. From the view that I had, I loved the hats, prints, and the messy braids. I truly wish I could have enjoyed the show and see the full looks, but with the set up change that was made inside the Salon tent it's hard to get a good view from standing. You really need to find the sweet spot in there. After viewing the collection online did I truly notice that Hoffman is refining her ashetic and adding more pants into her collection. There are more tailored looks then just beautiful boho dresses. I love that she is showcasing her talent and her use of colors (or sometime lack of colors). I think its a bold move for her to move away from her typical tribal prints and go into more playful use of colors and solids.
What do you think of Mara Hoffman's Spring 2015?