The Hub at the Hudson Hotel was transformed into a Coachella like atmosphere. Models were centered in the room standing on hey, while Idgy Dean in between the models wailed into the mic. Jay Godfrey set up this whole environment was not only welcoming but perfect for his western boho chic Spring 2015 collection. This collection was filled with beautiful fringe pieces and lots of western styled lace. This collection the perfect go to music festival collection.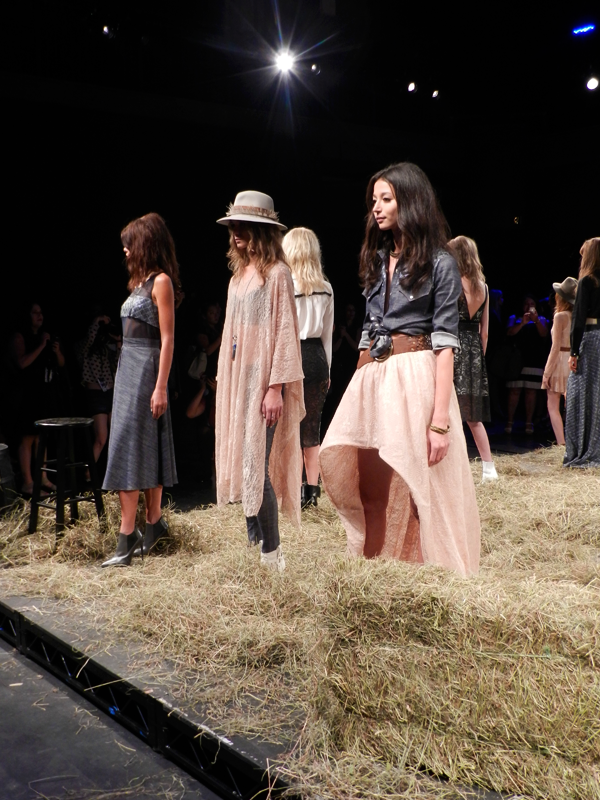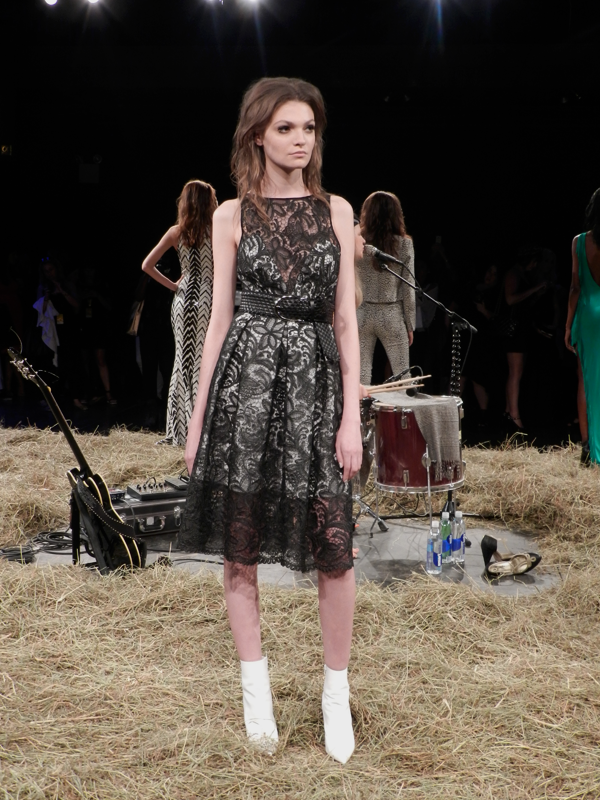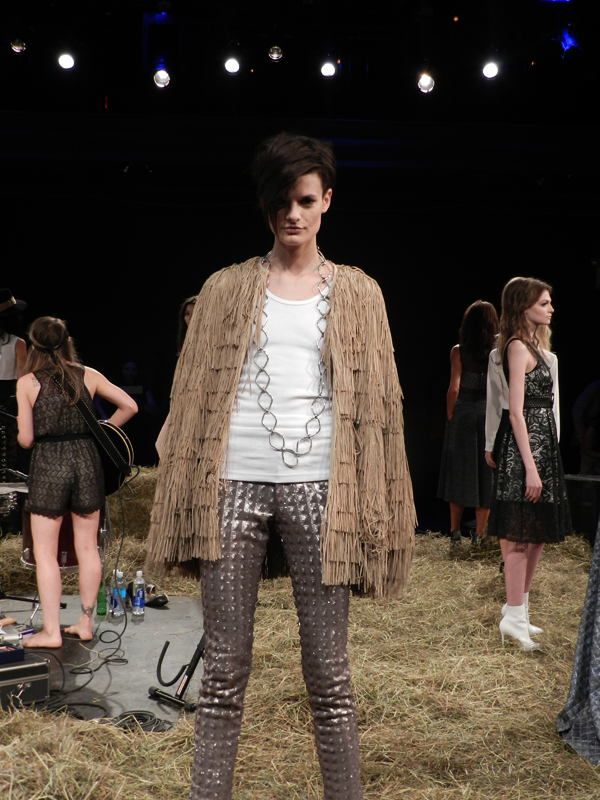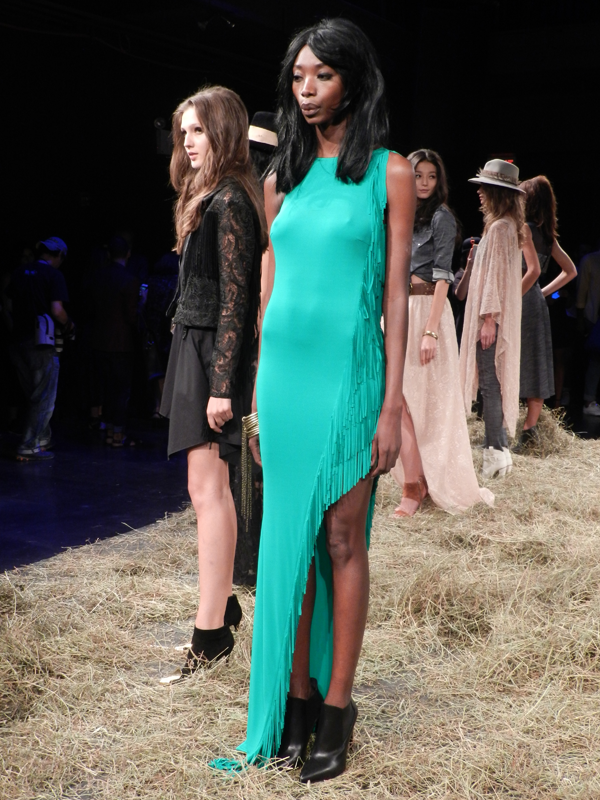 I love that this collection had a 60's western twist to the boho look. My favorite two looks of course was the matching and leopard print blazer and pants as well as the long lace tunic top. Although I'm not sure how I felt about some of the hair. I would have gone with more hippie boho hair then some of the bigger 60s hair that was done.
Overall I found the collection wearable as well as relatable. There were pieces in there that were definitely meant to be taken to music festivals, while there were others that were perfect little cocktail dress numbers and pieces to be mix and matched.
...follow the hashtag #FNYGNYFW for the latest updates from NYFW...