"

The act of deconstructing

fashion

by

purposely

dressing blank or dull. What once started as a post-ironic anti-

fashion

, "

purposely

uncool"

trend

by

hipsters

in an

attempt

to pull away from the subculture

fashion

that

were becoming commercialized and popular, norm core is

quickly

becoming a legitimate

fashion

trend

. Characterized by boxy, unflattering

jean

jackets, oversized sweatshirts, gift shop

baseball

hats. Anything

that

looks like it might be featured in a Calvin Klein from 1998, or anything you'd wear around the house on laundry day."- Urban Dictionary
After wearing heels at fashion week all week, on Tuesday of NYFW I couldn't bring myself to put on another pair of heels. So I wore a top from Clover Canyon that could have been a pass for a swimsuit top (or a sports bra I suppose), high waist jeans, a long blazer and sneakers, this what I had called the sporty/business look. Or as my friend Simone of Fashion Runs the World called it "normcore." What Vogue editor decided to name this whole trying not to care what you look like but caring look...."normcore?" I feel like my style of dressing has always been the whole "normcore" thing. T-shirt, jeans, and go type of look...or as I like to call it the "model off duty look." Whatever you call it it's a basic dressing, not caring what you look like, that makes up Normcore. Urban Dictionary is pretty
accurate
with its last statement "
Anything
that
looks like it might be featured in a Calvin Klein from 1998, or anything you'd wear around the house on laundry day."
How I Do Normcore: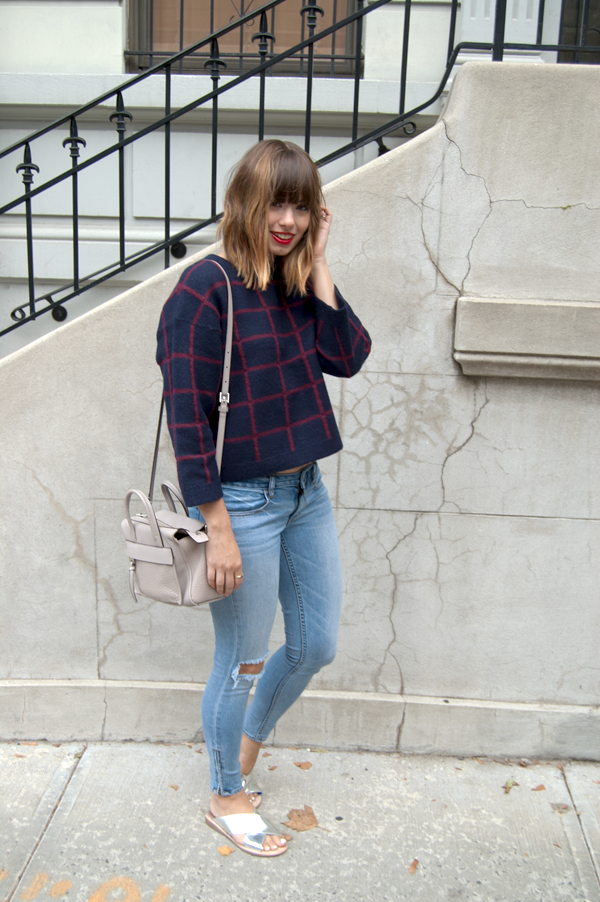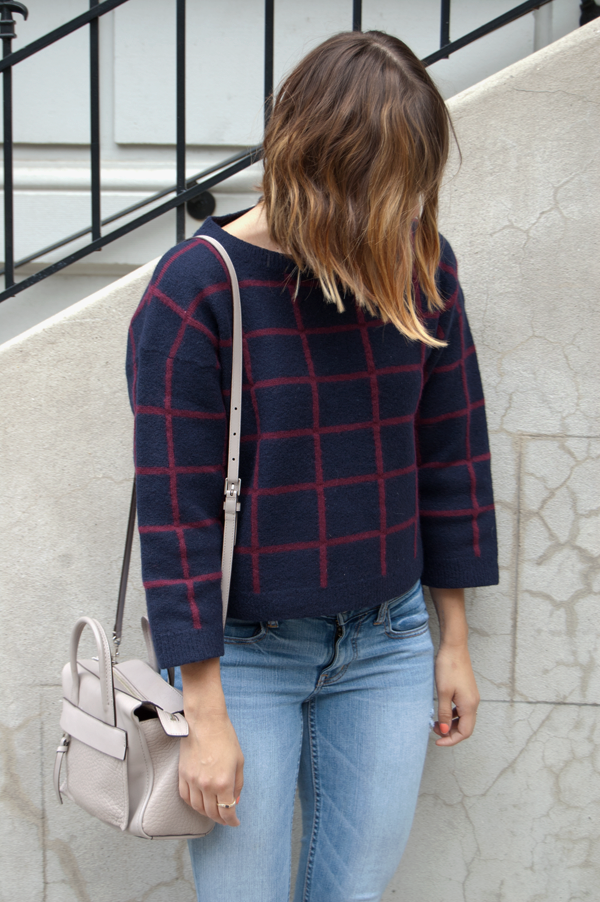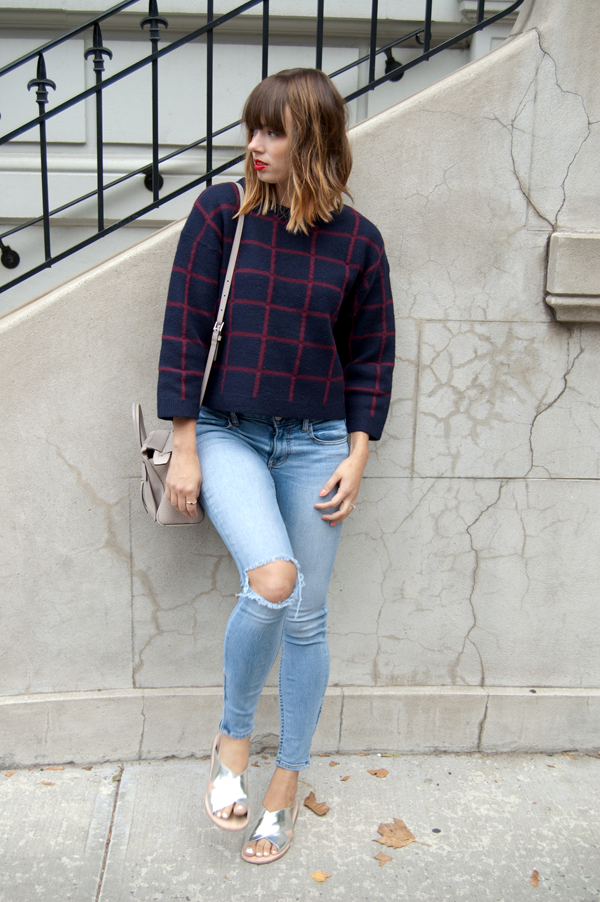 Sweater: Loft | Jeans: American Eagle | Shoes: Jeffrey Campbell | Bag: Coach
pictures taken by Brian Cavanaugh
I love dressing down, especially on the weekends. There are very few times on the weekends you will find me in high heels. Normcore for me are sweaters paired with distressed jeans and simple slip on shoes. Of course rocking bed hair and minimal make-up (red lip is always my must).
Would you wear the "normcore" trend?