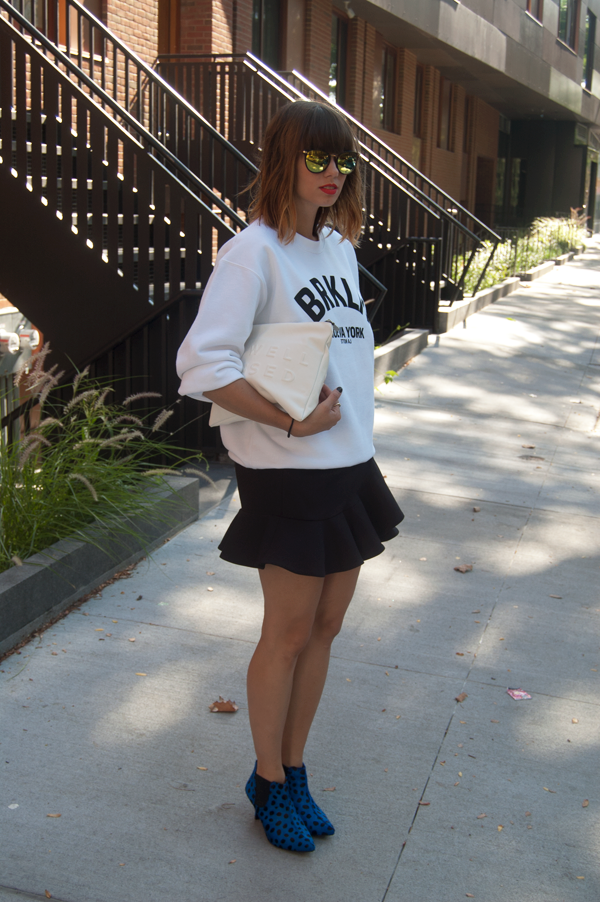 Sweater: Aritzia | Skirt: Zara | Shoes: Pour La Victorie (scored these for $24.99 at Burlington Coat Factory!) | Bag: Zara | Sunglasses: Aldo

pictures taken by Brian Cavanaugh
Sunday was much cooler then Saturday...although in the sun it was still pretty warm. Although I must say I was happy that I wore this sweater as the AC was on full blast in the tents. Anyway this Aritzia sweater is my new favorite sweater that I own. I have a feeling its going to be a staple in my closet this fall.
Do you have any stable pieces yet for this fall?