Looking for an e-boutique that has a flare of its own? Or just looking for some color for your arms or even for your couch? Well look no further,
Cameo Nouveau
has everything from clothing to accessories to home goods. This e-boutique has a little bit of everything for everyone: tribal prints, vintage feel, beachy look, etc.. Each of their pieces has a personality of their own, especially the vintage shop!
Courtesy of Cameo Nouveau I was lucky enough to receive this beautiful
Leopard Print Bangle
. Not only is it pleated with 14kt gold and comes in a beautiful little gift box, but the leopard print band feels like fur! It's such a nice added detail, it was especially a surprise since online you can't totally tell what the leopard print band is made of.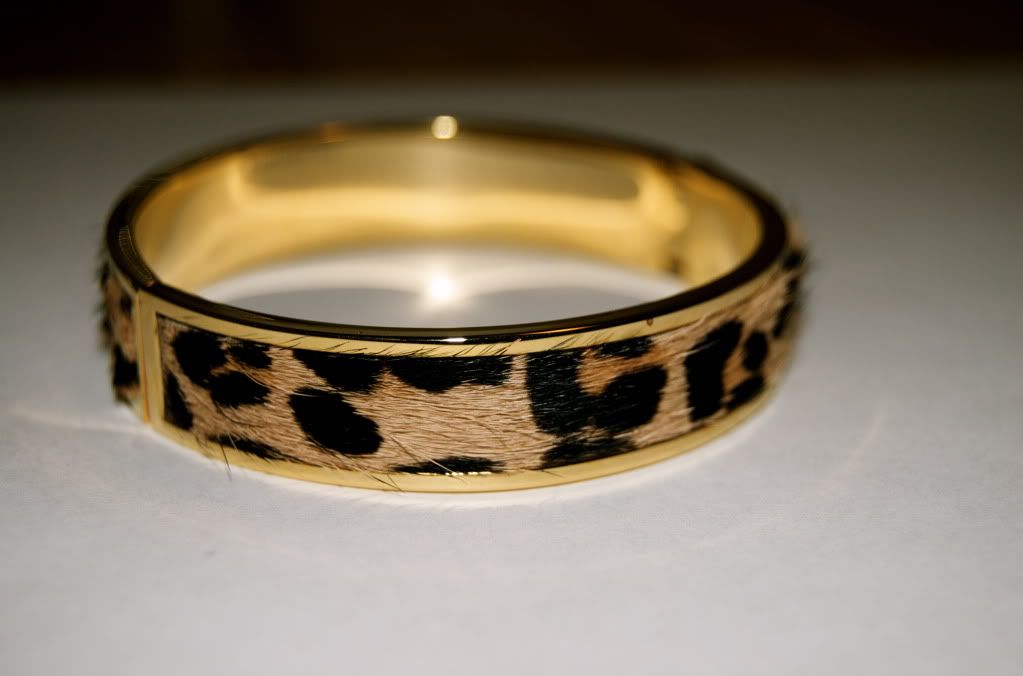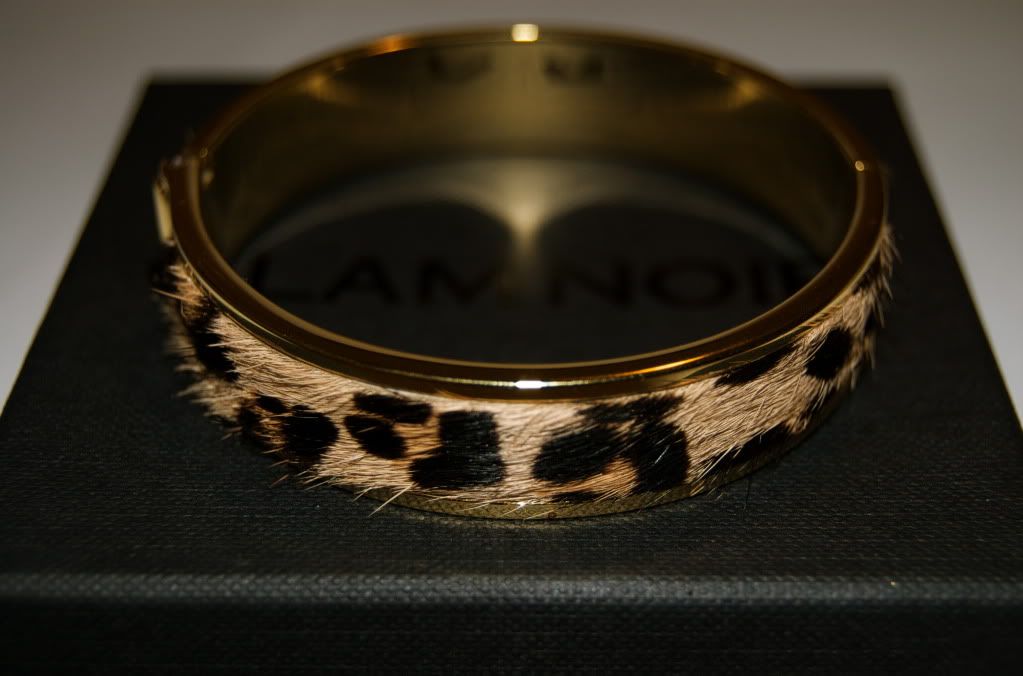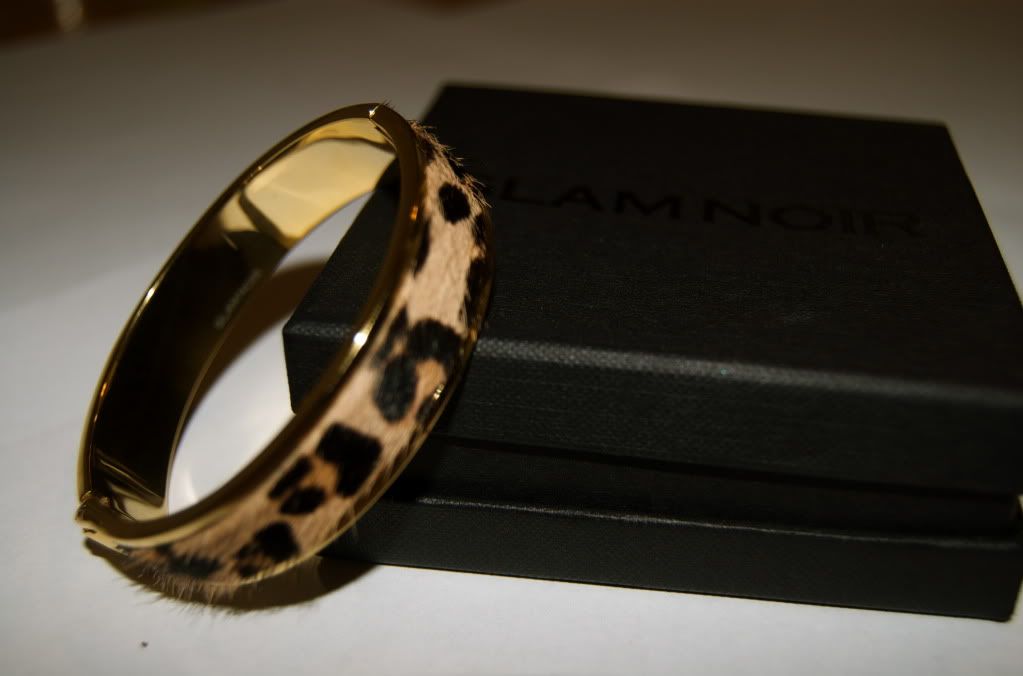 Leopard print is one of my favorite prints and this bangle totally satisfied my craving for leopard print jewelry. This little bangle is total glam and adds a little something something to any outfit. As soon as this little guy arrived I knew I wanted to pair it up with some vibrant colors to really make the gold sparkle, also it helps that the bracelet is a light color and isn't to dark like a lot of leopard print pieces are.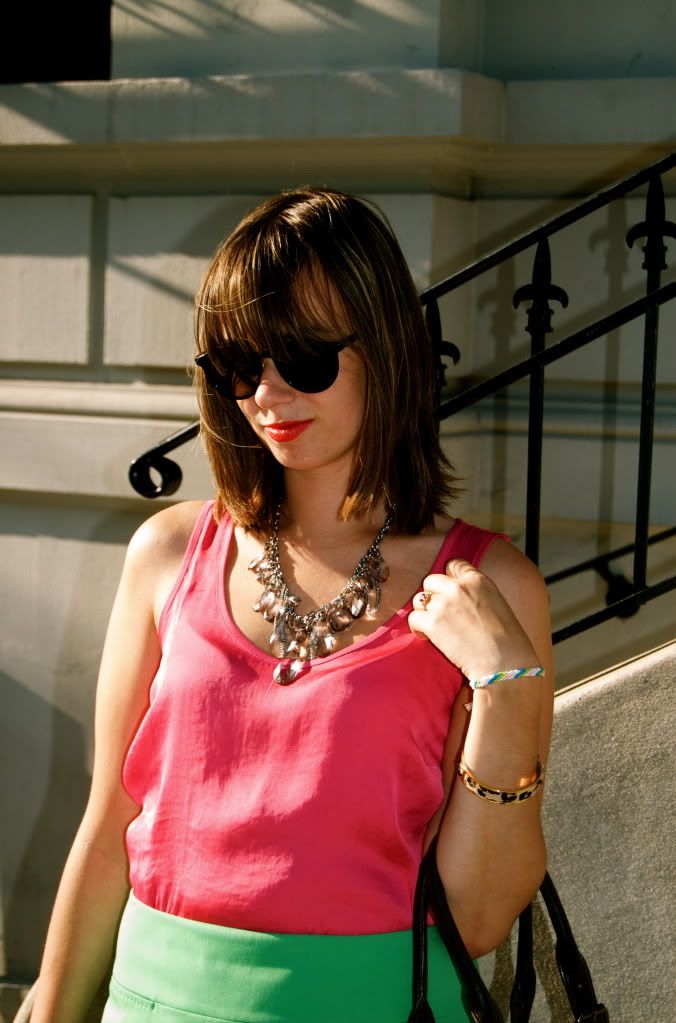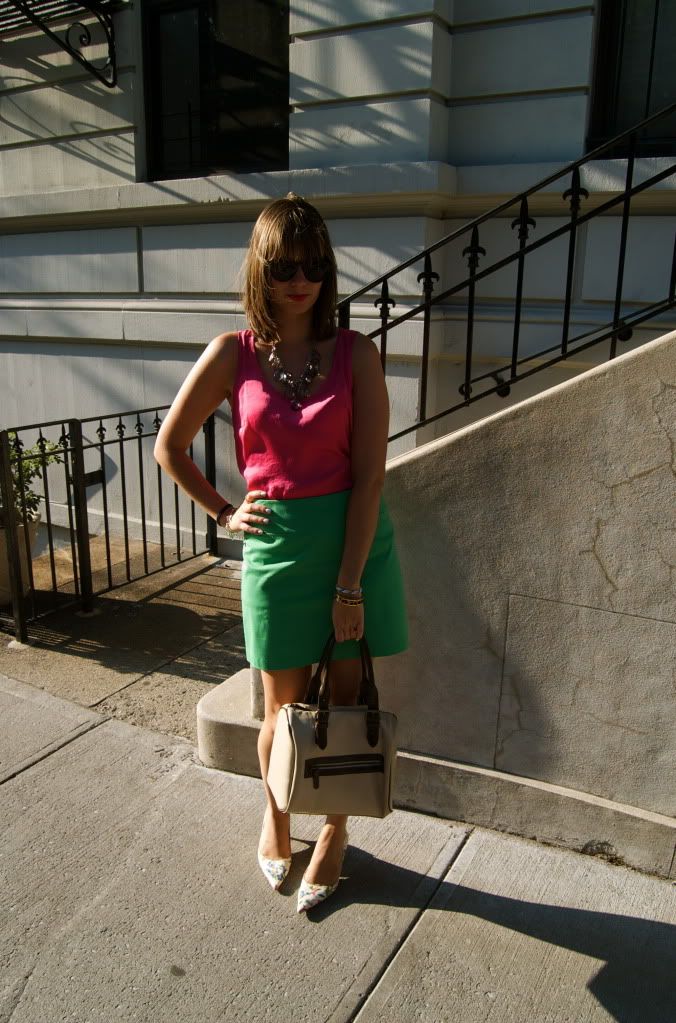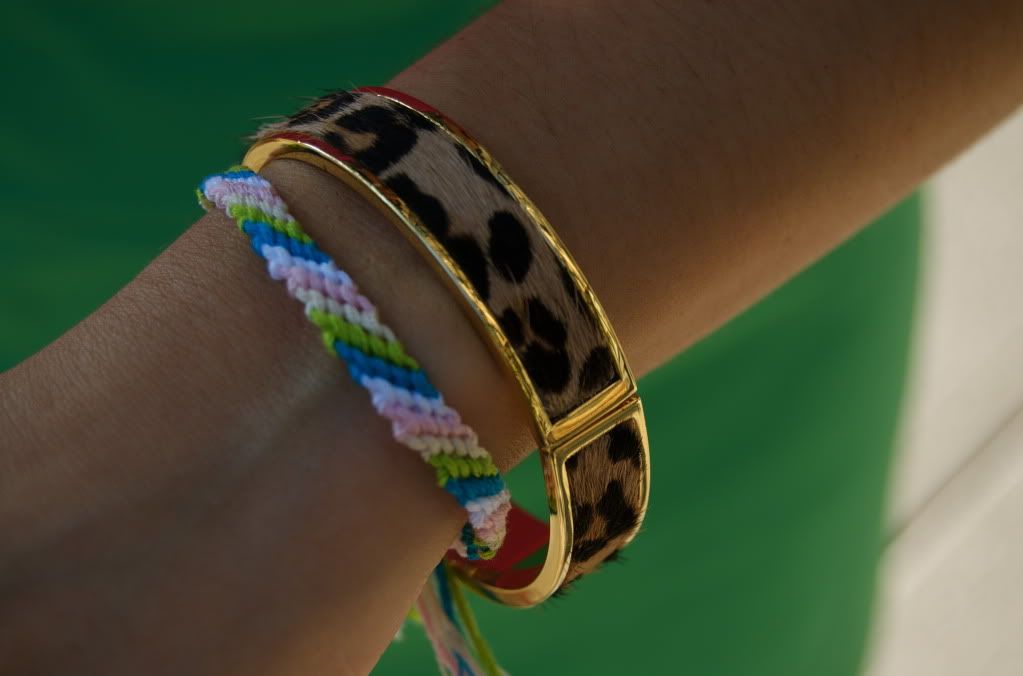 Top: Tommy Hilfiger
Skirt: Elie Tahari
Shoes: Nine West
Bag: Shiraleah
Sunglasses: H&M
Friendship Bracelet: DIY (that post is soon to come)
Bangle: courtesy of Cameo Nouveau
Necklace: Forever21
I'm slowly building up my friendship bracelet collection, which I will share with you all shortly, but I can not wait to build up an arm full of bracelets and have this Cameo Nouveau leopard print bangle mingle with them. It's a great layering piece that I can also be seen paired up with a watch and more friendship bracelets. Friendship bracelet crazy? Maybe. Or you can pair it up with the
Tribal Graphic Hand Beaded Bracelet
or with
Summer Wrap Bracelet in Turquoise
. Options are endless -- much like their shop!
So stop on by
Cameo Nouveau
to check out all the goodies that they have online for sale! You will not be disappointed. Just make sure to give yourself a budget or else you'll end up poor but have a house and closet full of goodies.