Not only did I feel like Carrie Bradshaw in opening scene of Sex and the City but I had a total moment today too.
This delivery guy on a bike legit almost ran me over. He was not even an inch away from hitting me. He decided to ride his bike right throw a crowd of people that were walking in the cross walk and I didn't even know he was a hair away from me until he went "HELLO?!" Like it was my fault! Are you kidding me?! O NYC.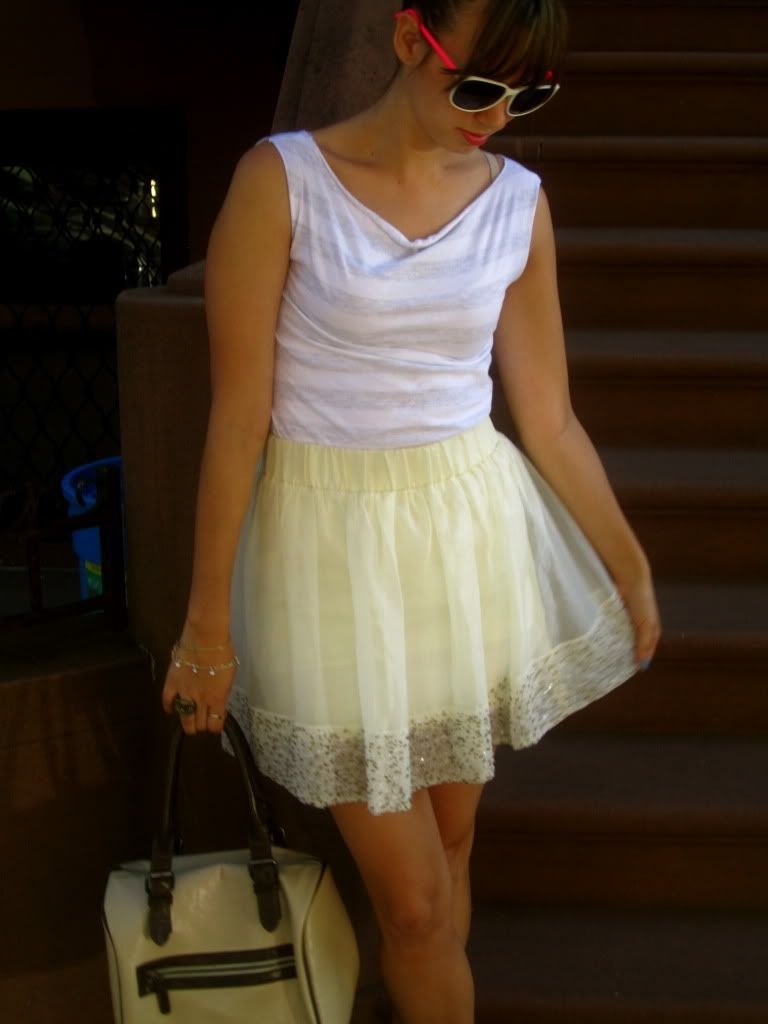 Shirt: American Apparel
Skirt: Urban Outfitters
Shoes: Isabel Toledo for Payless
Bag: Shiraleah
Ring: Forever21

I think it's the tutu feel of this skirt that makes me feel like Carrie Bradshaw. It's very ballerina but I love playing with the look of it. Dressing it up, dressing it down you can really do whatever you want with it. I also got tons of compliments today on my look. The best was by this total stranger on the platform of the train station all dolled up in a beautiful dress she pointed at me as I walked by and went "CUTE! WAY CUTE!!" Love it. Compliments from stylish strangers are my favorite.
Thank god tomorrow is Friday! Looking forward to the weekend! I think its a beach weekend! What are you all up to?