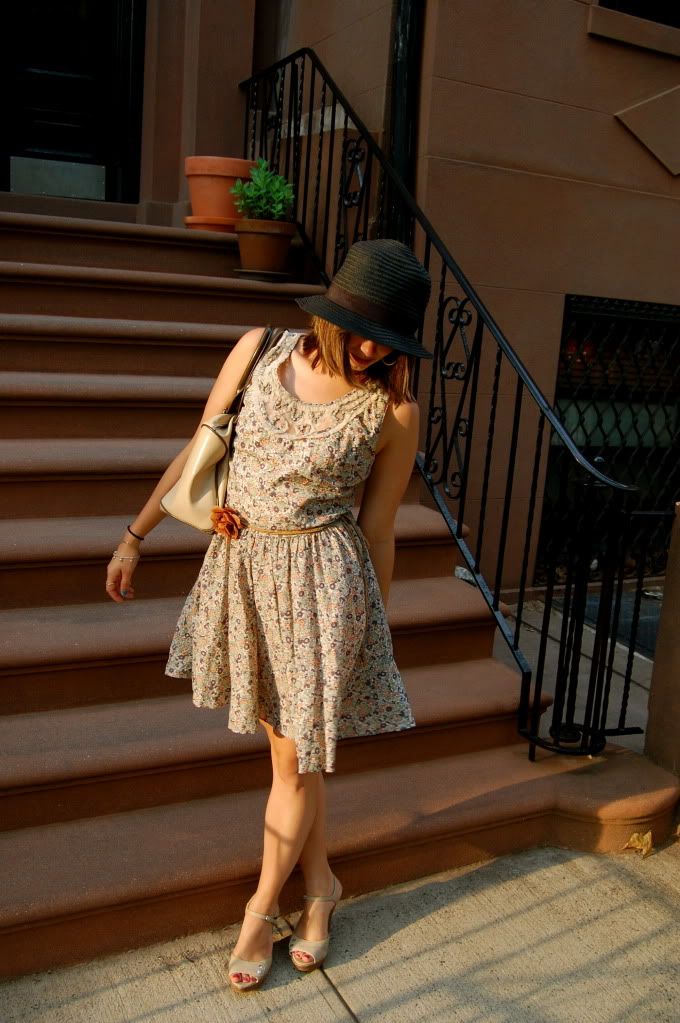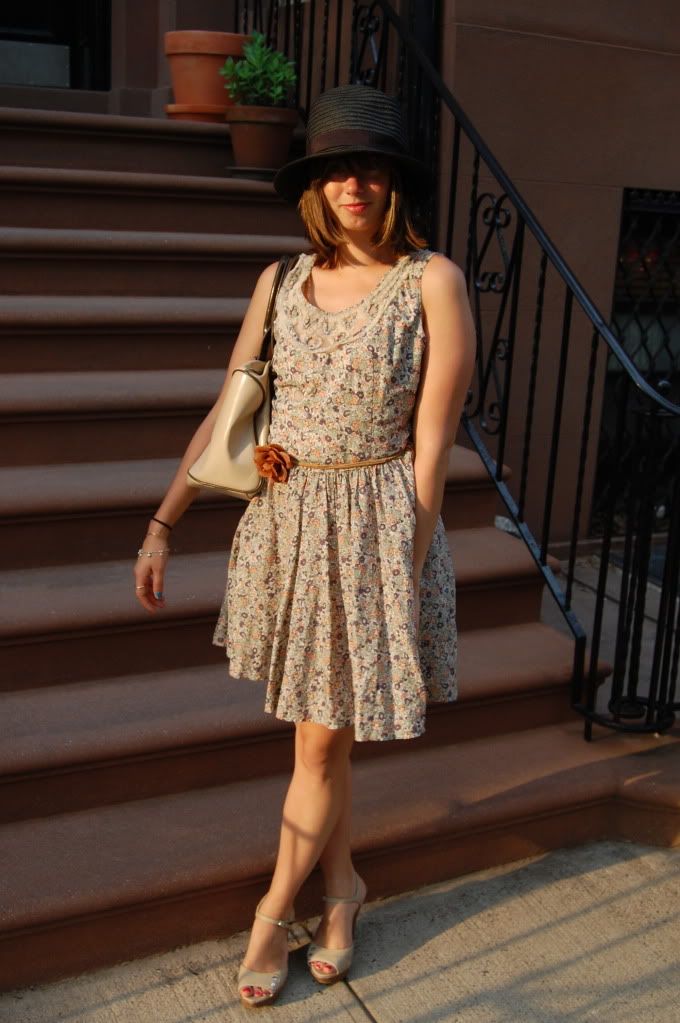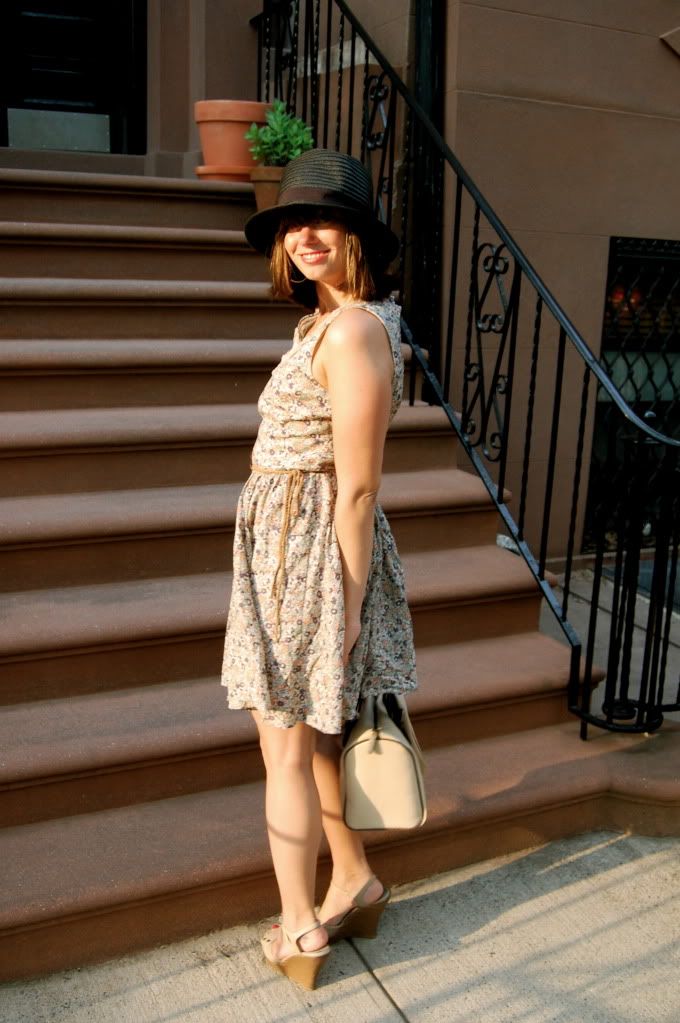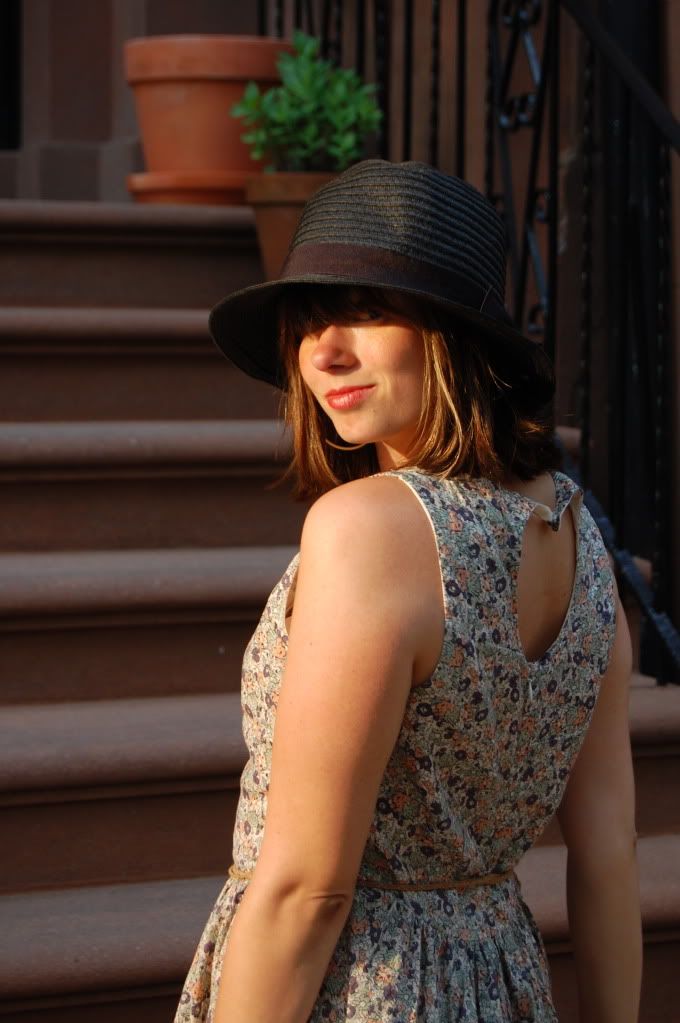 Dress: Urban Outfitters
Shoes: Charlotte Russe
Headband worn as a belt: Forever21
Hat: H&M
Earrings: Charlotte Russe
Bag: Shiraleah

This dress does NOT do well in the wind. I repeat DOES NOT do well in wind. It was super windy walking home tonight it was not fun trying to hold down the dress, walk, and talk on the phone with my mom. Thankfully it wasn't that windy while the boy and I took photos, at least not where we were standing. I do however hope it rains and breaks the humidity that we are having right now, we have tornado warnings for our area. Yes tornado warnings in Brooklyn...last summer Park Slope and Flushing, Queens was hit badly with tornado effects. I hope nothing like that happens. Just some rain would be nice.
Hows the weather where you are? I hope everyone is having a great week!