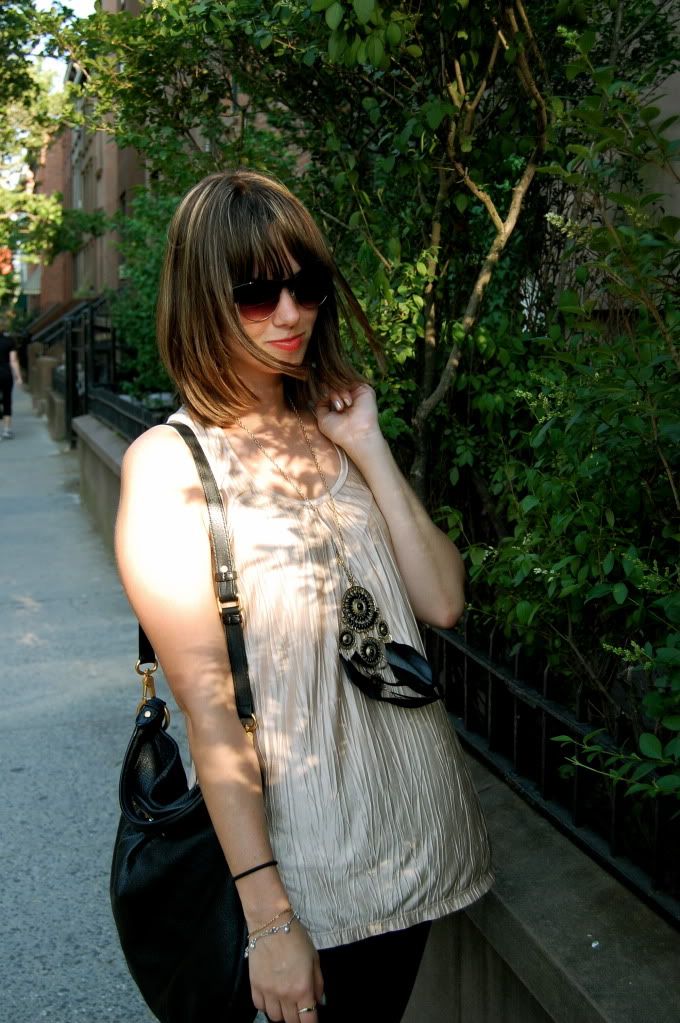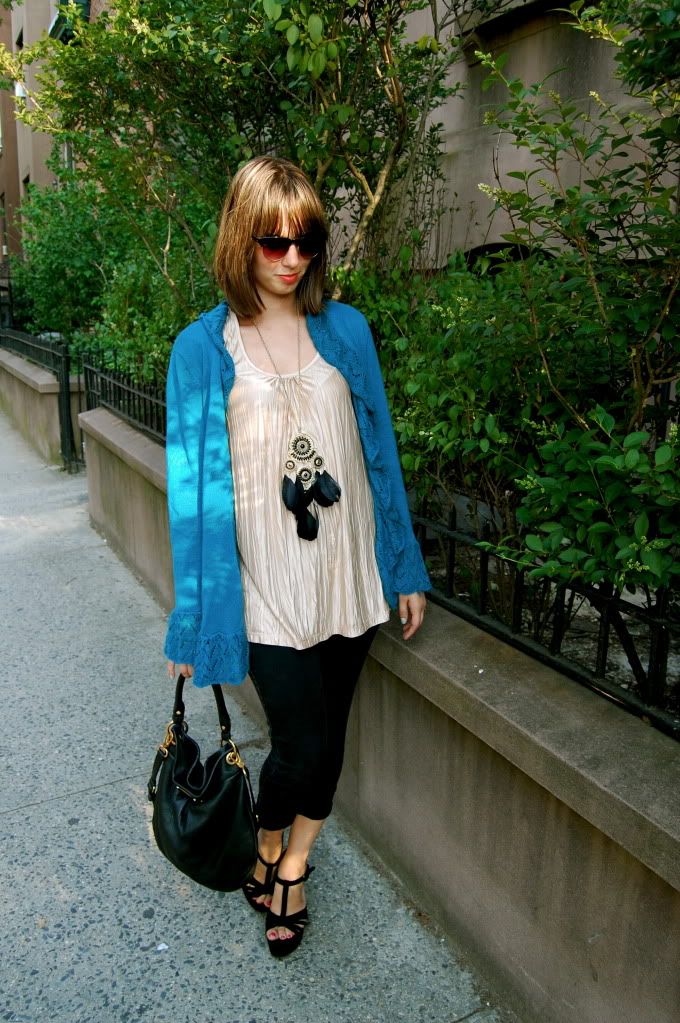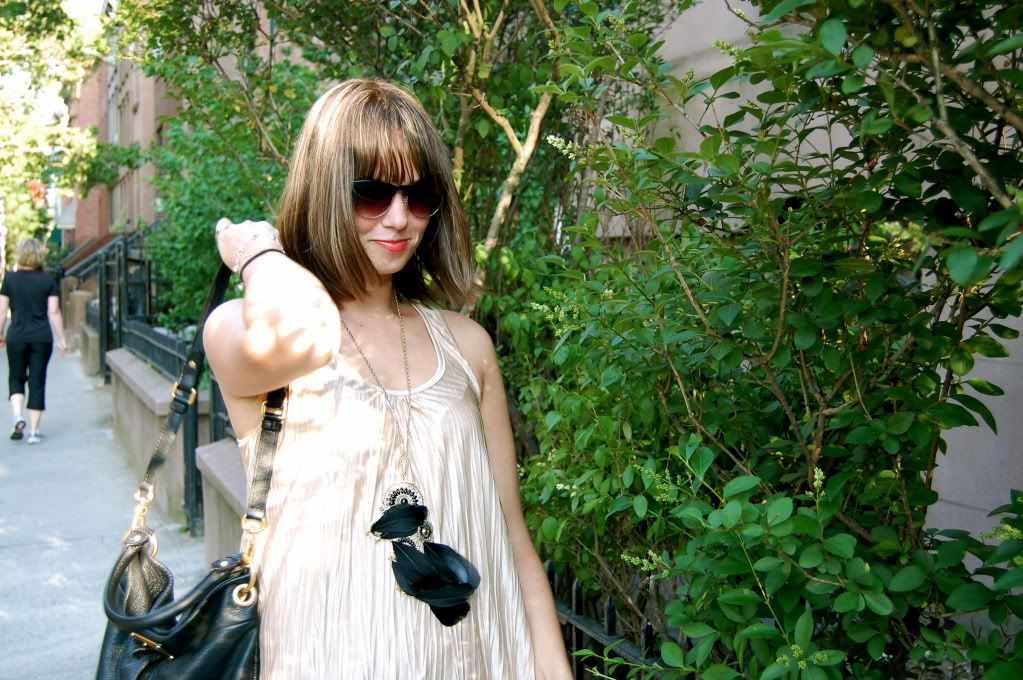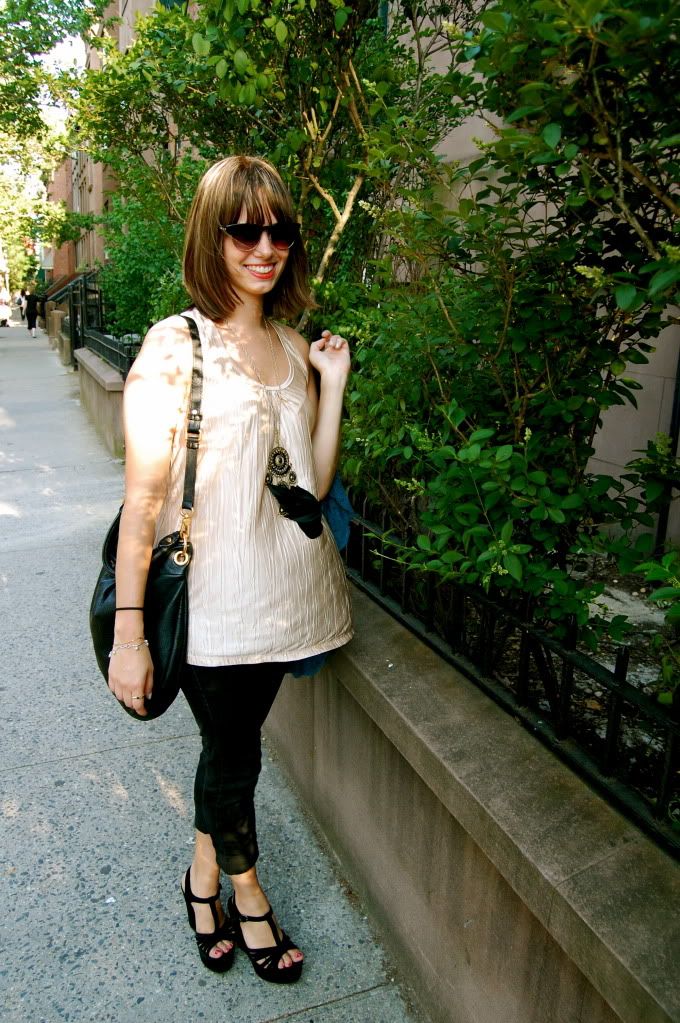 Cardigan: Oscar De La Renta
Shirt: Target
Jeggings: American Eagle
Shoes: Jeffrey Campbell
Necklace: Forever21
Bag: Marc by Marc Jacobs
Sunglasses: H&M

Thank you to my best friend from high school, Tania, for sending me this lovely find!! I just love the 70's feel of this Oscar de la Renta cardigan -- crochet details, ruffles down the front and bell sleeves! Someone call the hippie truck for me! On another note I can NOT find the YSL #13 Le Orange lipstick! Saks 5th ave and Sephora were sold out when I went! I have become obsessed with this lipstick color they had a sample of it at Sephora and the color and creaminess is just perfecto. I guess until then I'll continue to rock the Revlon coral lipstick.
I hope everyone had a great Monday!!!